I first saw this book as a giveaway on Goodreads and entered to win it. Unfortunately I wasn't a lucky winner and after re-reading the synopsis I decided I wanted to read it anyway, which isn't always the case with the books I enter to win on Goodreads. So off I went to Amazon to search it out and I was surprised by the price (77p) so I pre-ordered it and two days later it was delivered.
Let me say this now; I'm not a big contemporary romance reader any more. I tend to stick to paranormal/urban fantasy/suspense books with romance in them for an added element.
But I have to say that I really liked this!
It was told from Cade's POV, a proper ladies man, who sets up a party planning company with his three older sisters and decides they won't do any weddings as Cade seems to always end up sleeping with a guest (or two). But then he meets Hannah, an amazing baker/cook who they want to hire to make the cakes for whatever events they're organizing for, and as he gets to know her he begins to really like her.
Let me tell you this book is full of sexual tension; they flirt, they touch...it was really kinda cute watching how he softened and changed.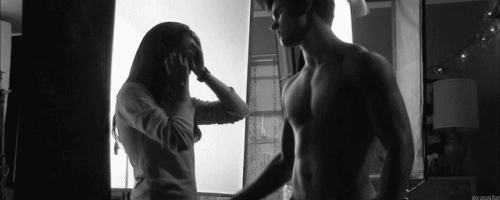 Another thing I liked was the banter between almost everyone. The siblings reminded me a bit of me and my brother; Cade and Hannah; Cade and his room mates.
Let me say that there is no sex in this book—plenty of romance!—and their relationship is going to continue into the next one, One Funeral, which I believe is going to be from Hannah's POV. And let me tell you I will most definitely be continuing this series.